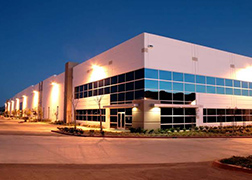 New factory in Kansas
We had completed the new factory in 2014, the new facility gave us a stronger capability to research and produce.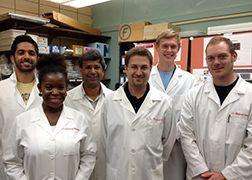 Dr Thomas Dicken and his team
Arkki Sahasha,Michele Zex,Abi Patrick, Thomas Dicken, Joel Slimburg,Will Furness
Daily cruise routine
Everyday before we make start. every night before we shut our door, we have to triple check all the facilities running in position.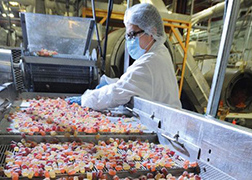 Gummy in progress
We could produce more than 43 colors gummy, and 17 different shapes, from 0.7 to 15 grams. 120 tonnes a DAY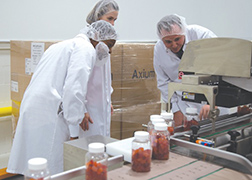 Quality control team
Kelvin and his colleagues are weighing the bottling line, we do not accept more than 1% error.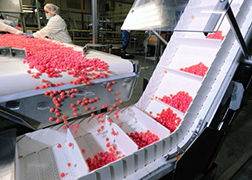 Sugar free gummy in progress
Sugar-free is a very difficult technique to control, we need experienced workers keep eye on the production line at all time.